unlock your digital power!
Transform your legacy and paper processes using Microsoft Power Platform and Microsoft 365.
Experience your data with Power BI
Connect to all your data and get a consolidated view across your business through a single pane of glass
Create ad-hoc analysis, live dashboards and interactive reports that are easy to consume on the web and across mobile devices
Build smart apps by infusing insights from your data and drive action with the power of the Powerlatform.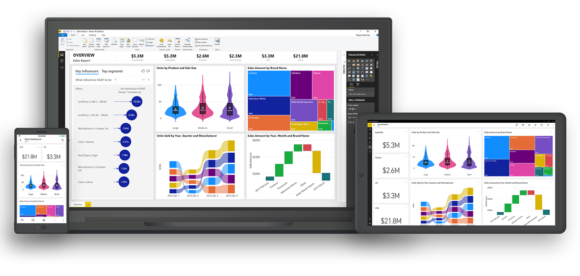 Build apps for web and mobile with Power Apps
Build no-code apps and deploy across every platform with a few clicks – from web to tablet to mobile.
Remove IT development backlogs by empowering lines of business to build their own apps 
Collaborate – business users can immediately start to solve precise business problems, while professional developers incorporate advanced functionality
Automate and integrate business processes with Power Automate
Automate and model business processes across your apps and services
From simple automations to advanced scenarios with branches, loops, and more
Trigger actions, grant approvals, and get notifications right where you work
Automate legacy, on-prem and cloud-based applications and services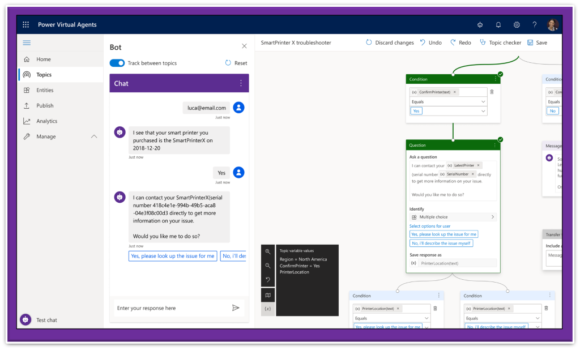 Build powerful virtual agents with Power Virtual Agents
Enable subject matter experts to easily create powerful virtual agents using a guided, no-code graphical interface—all without the need for data scientists or developers.
Enable the virtual agent to take action on the customer's behalf. Easily integrate your virtual agent with hundreds of services and systems out of the box or create custom workflows.
Keep an eye on how your virtual agent is performing by using conversational metrics and dashboards. Get in-depth AI-driven insights to improve bot performance.
What do you get from the Power Platform?
Analyze your data
Gain insights to act on your data by highlighting key business problems to solve and determine a plan to evaluate insights post deployment.

Act on your data
Build apps to solve for key business pain points on CDS and use connectors to Azure, Dynamics 365, Office 365, and 270+ other systems.
Automate your data
Create workflows that infuse desktop and AI automation to remove manual workflows and allow for productivity like never before.

Start with your data
Leverage CDS to unlock siloed systems like SAP and CRM systems.  Consolidate processes and use the new data to kickstart your digital transformation.